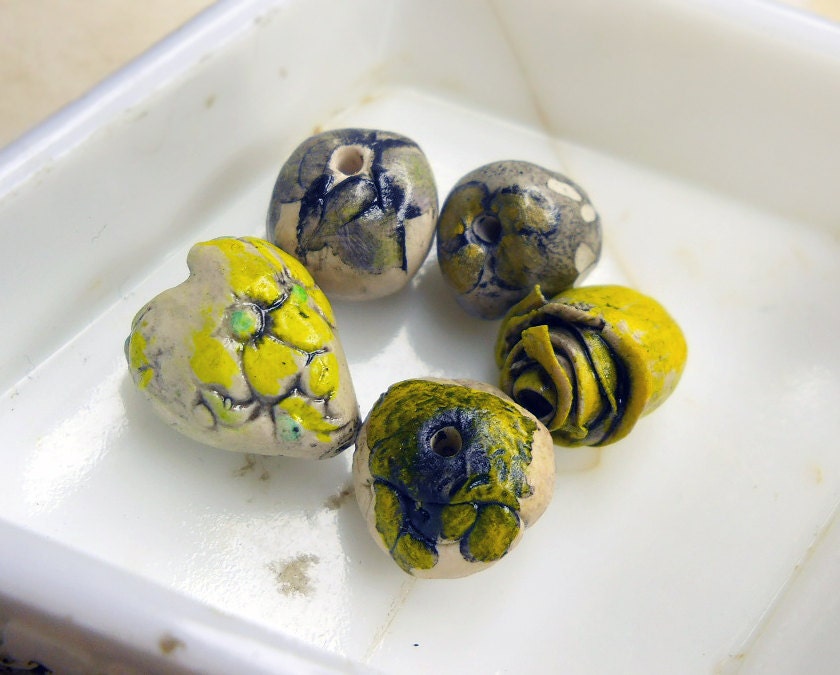 I've got a few new things listed. Some
floral polymers
above...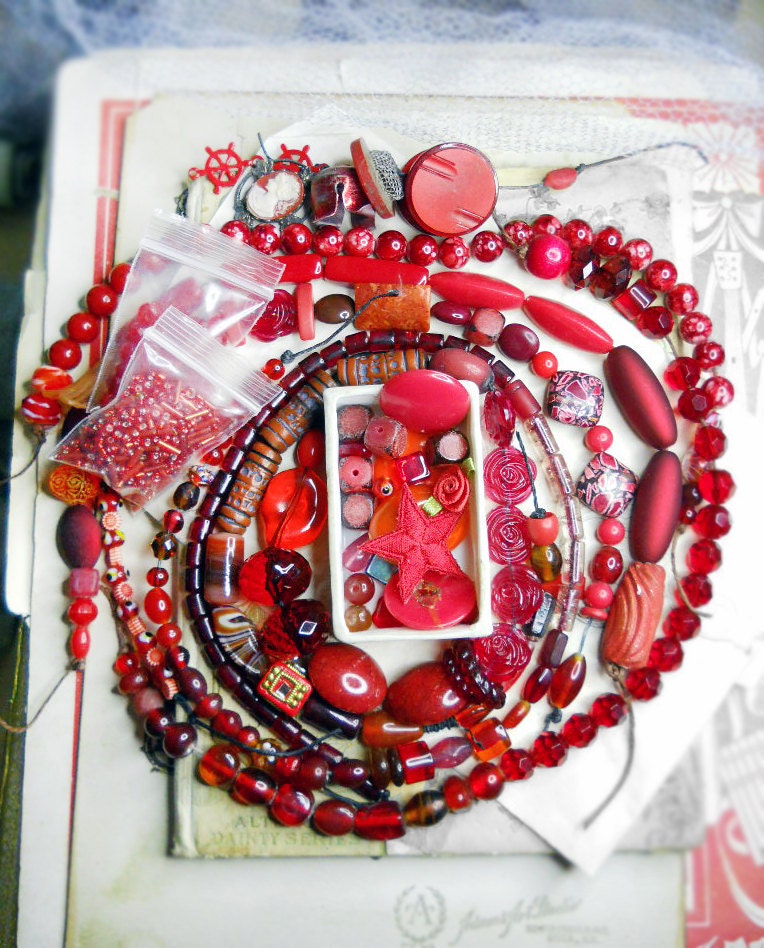 A big
red bead set.
..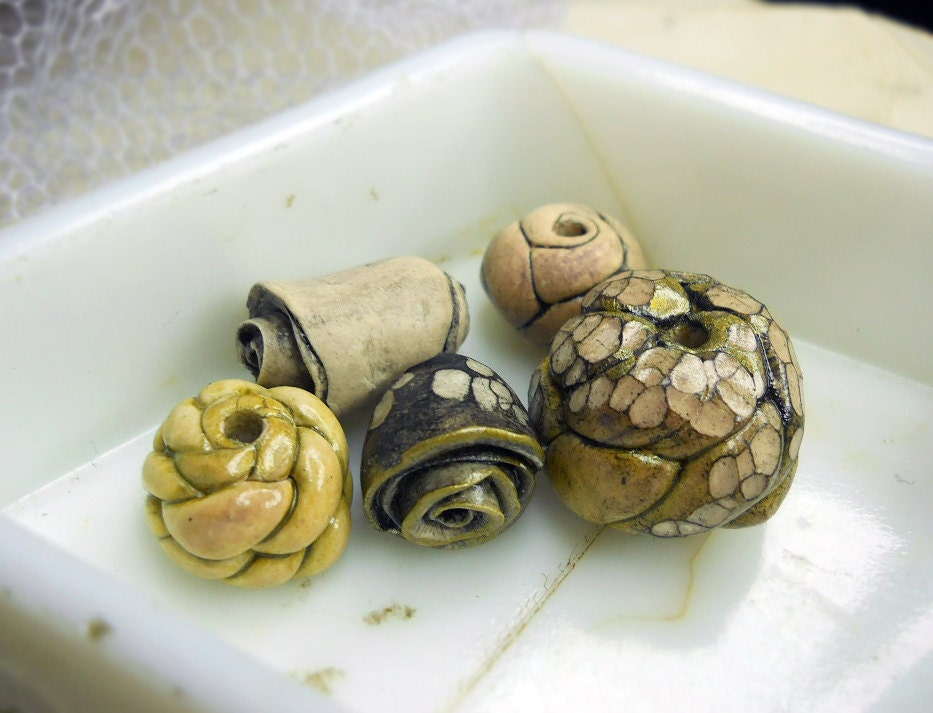 This one sold but I wanted to show it off. I really like the colors. Alternative spring colors. Because Spring isn't all tulips and perfect pastels all the time. That smaller twisted turban on the left is probably my favorite one yet shapewise.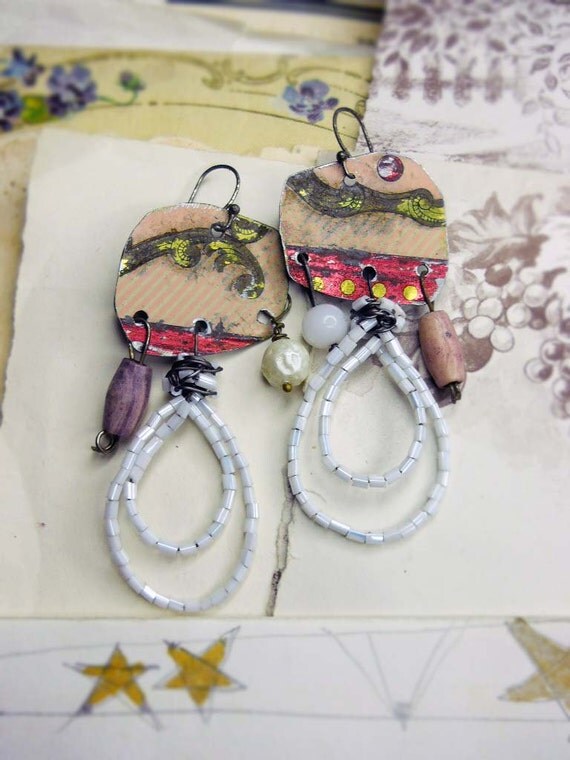 These
tin chandeliers
are older but I think they were listed when I kept forgetting to blog.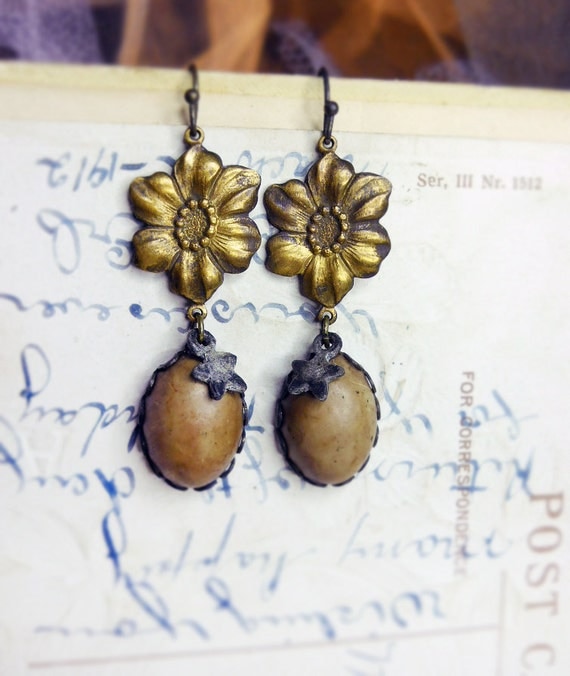 Older
earrings revamped
with stars and a little strategic polishing.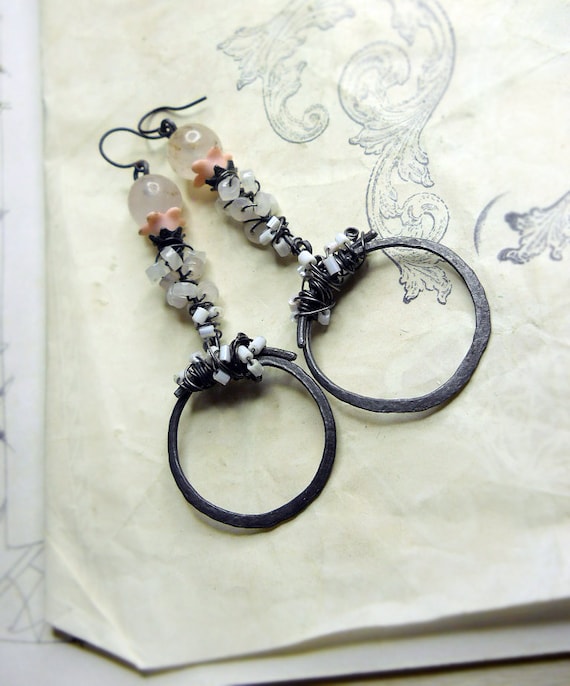 Some beaded
stick and hoops
...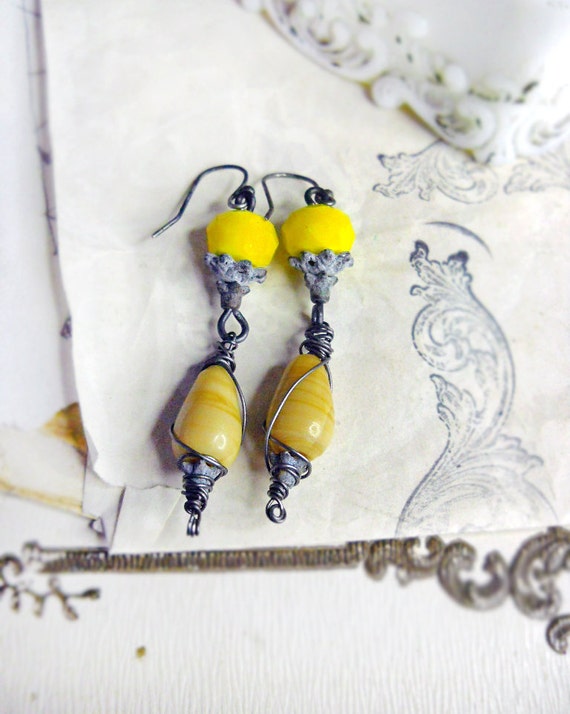 Here, some simple
vintage bead earrings
. I am in love with the faceted yellow glass beads. I wish the picture was better to show their slight givre-ness quality.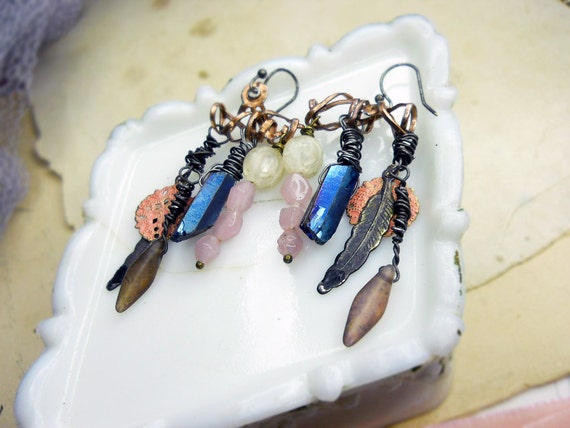 Finally, some
assemblagey chandeliers
--Did I show these already? They've been listed a while too.
Spring is in TWO DAYS! Hurray!