Finally have some new things up in my supply shop. Another strand of altered shell heishi...
Some altered freshwaters...these are my favorite so far.
Some rearranged polymer beads...
Some nice bright altered wood beads, but they're spoken for.
I am now taking photos at my dining room table. The bust I normally use is too clumsy to have down here, so I'm using a combo of a small porcelain bust and a DIY cardboard bust my son made for me, according to a tutorial I found at Pinterest. I taped all over it to give it some texture and then painted it. I made sure the necklaces at least hang at the same place as they do on my neck. It's going to have to work for now. My studio/office space is a total wreck and I can't stand taking photos in there. I must must must organize that room this week.
A new bracelet...
A necklace with some of my polymer millefiori beads...
Earrings with gorgeous moonglow lucite beads that were so generously gifted to me from Amy at the wonderful shop Reconstructionism. My photos didn't do the beads justice.
Some of my air dry clay beads with vintage charms. They remind me of hex signs a little.
Cotton pearls under vintage glow-in-the-dark rosary beads. It's from one of those enormous rosaries that I guess goes on the wall.
Gorgeous vintage glass beads from Fall Hill Bead and Gem...
Wonderful yellow glass satin beads from Pastense in Topeka.
A necklace featuring several Numinosity beads...
Minty swirl double strand bracelet...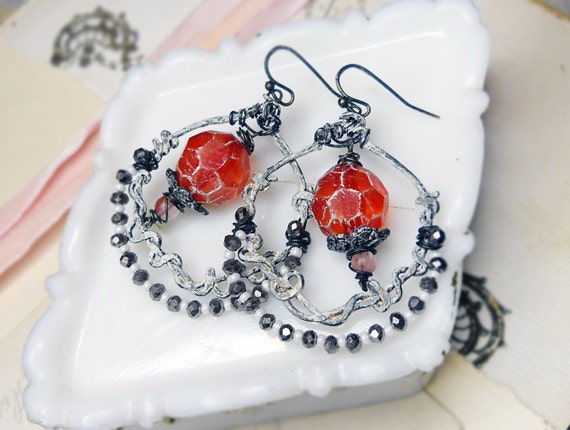 Festoony toons...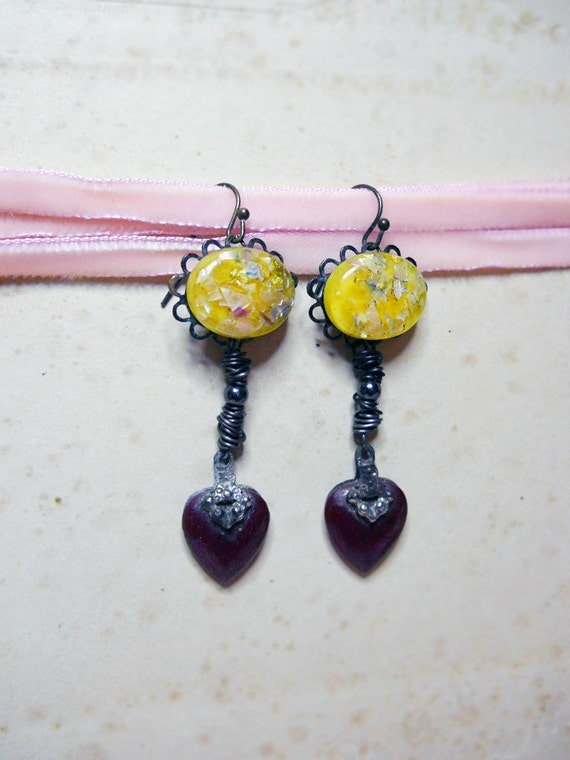 Earrings with some setting-resistant vintage confetti cabs. I glued them to the back of regular settings and flared the little prongs out to make a frame. I rarely use glue. Not that there's anything wrong with it. I just find it messy. Mod Podge doesn't count though--I love using Mod Podge.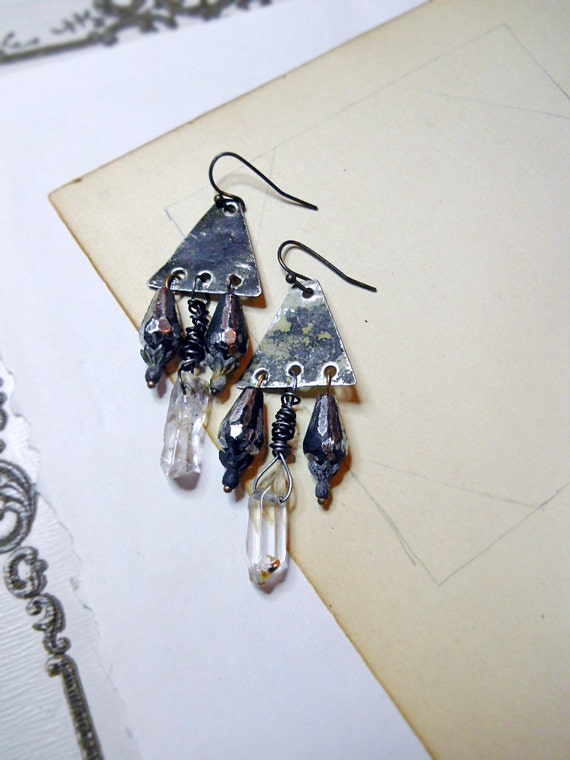 Tin connectors with scuffy charms and quartz...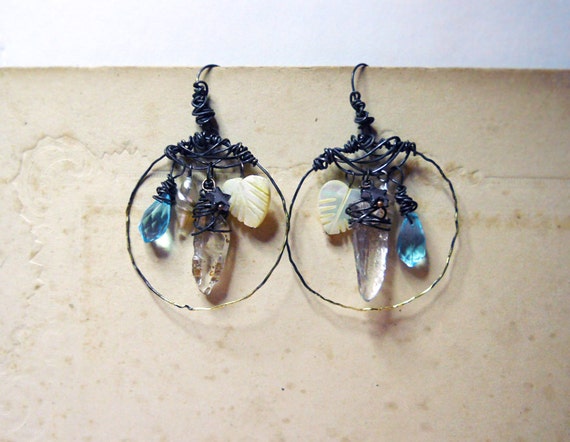 Hoopy chandeliers with vintage plastic, quartz, stars, MOP hearts.
Here's the
tutorial
we used for the cardboard bust.