I am forced to use the captions to write any text. It just will not allow me to write normally. Anyway, this gorgeous lighting has been happening in the mornings lately, and yesterday morning it was especially pretty because there was a ton of fog. It's foggy here a lot, like London type foggy, but there was something rare about this fog. It was just so white. And I tried to capture it in photos but none really turned out. Just looks misty. I realized later I still had my camera on macro setting though. Anyway, it was very magical looking.

Another caption-for-text. Annoying. Anyway, this was a few mornings ago. It got light so early that I decided to see if it was enough light for photos. It wasn't really. Plus this is a completely different window from the norm where I photograph. I got intrigued with the outside lighting and began taking landscape photos as I tend to do sometimes. FLASH---AH..ah! FLASH! I tried to watch that 80s Flash Gordon movie a few months ago, but I didn't make it past Queen.
r
My son is getting ready to open an Etsy shop as a summer project/portfolio-builder type of thing. He's in the New Media degree program, and it's my idea that he should start having tangible things to point to to build a portfolio/resume. He's mainly into digital stuff, but I have been pushing the tactile stuff. He's by no means a fine artist, but he's got an extremely interesting and unique style that deserves to be capitalized upon. Very folk arty, and in a very authentic way. Hard to fake that, and it gets faked a lot.
So he's been turning his wonderful and often hilarious drawings into carved stamps to make all kinds of stuff. Also altering some pretty book page illustration papers. Shop should open this week sometime.
This above is his Etsy avatar, so if you see it favoriting things in your shops, you know it's him. I made him use it because I think it's the coolest thing I've ever seen in my life. But I'm scrappy and prefer sketchy things over perfect things.
His Star Trek stamped gift tissue papers. I would totally buy this.
Did I show these already? White polymer shell-like shapes.
Some 'end of day' beads...
Crazy black and whites with facets....
More nutty black and whites...
Some purple sunset ombres...
The bead I took in the morning light above. You would never guess there is a ridiculous Flash Gordon book under it.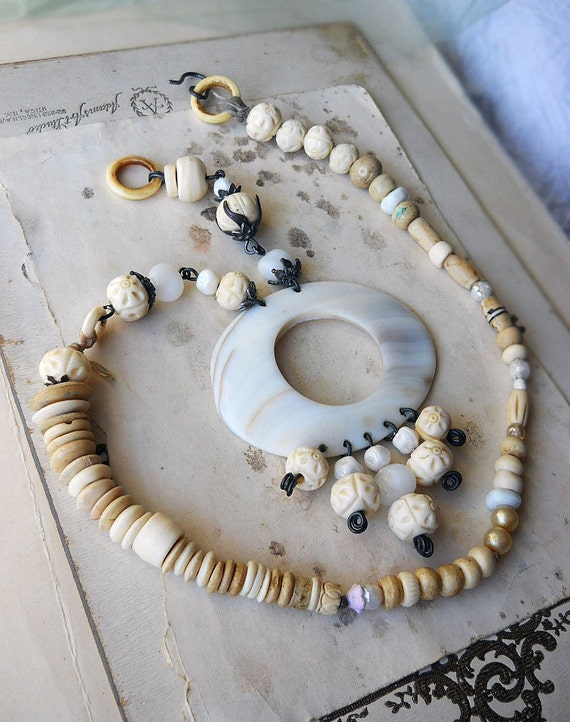 A necklace I made like a year ago and just never listed for some reason. Finally listed.
A new bracelet is listed...
\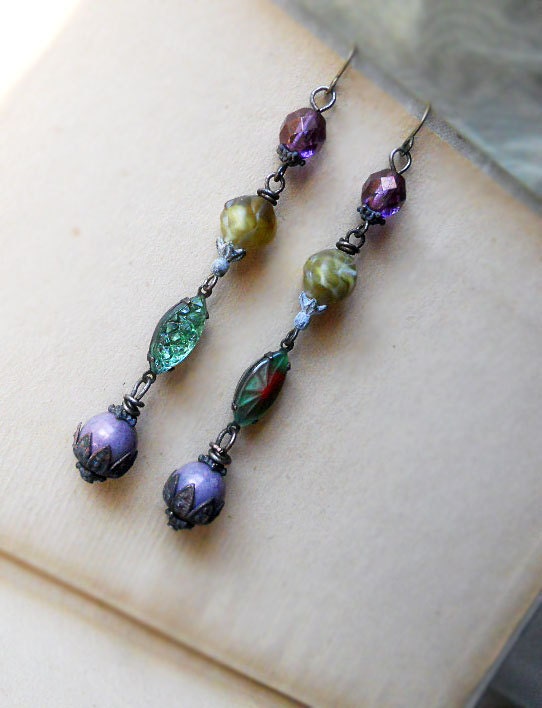 And new earrings. I love the green and lavender together. I feel like it's a fairy tale combo.
That's it...it is nearly 7 am and I am stupidly still awake....Go see both my shops now and within the next several days for lots and lots of new things!